Defeat came as expected, and the scale of it was every bit as huge as anticipated, as England collapsed to lose by the small matter of an innings and 123 runs.  In some ways it offered the perfect conclusion to the series, for despite England being well beaten, indeed thrashed, there was also the smallest morsel for some to point to as the latest excuse – in this case the loss to illness of the captain, Joe Root, who at least deserves credit for trying to bat when clearly and visibly extremely poorly.  No doubt if he had been fully fit, England would have saved the Test and started the year on the same kind of high as they finished 2017…
Analysing the final day of the series is pointless, it went as expected, and with little fight beyond Root.  The series as a whole is a different matter, and as the dust settles somewhat, then the questions that won't go away will come to the fore.  To some extent, Paul Farbrace was rowing against the tide when asking the kinds of questions that ought to be obvious, but which seemingly are buried beneath a wave of ever more desperate explanations.  It is striking that it was the first time anyone associated with the England set up even dared to say anything of the kind, and offered a marked contrast to Tom Harrison's ridiculous collection of platitudes insisting that all was well.  How Farbrace's call for "brutal honesty" goes down among his superiors remains to be seen, but the signs aren't good.
The press certainly aren't going out of their way to answer them, or even properly consider them.  Two elements immediately spring to mind, firstly that Alastair Cook is consistently highlighted as being one of the more successful elements of the series.  One genuinely superb innings in Melbourne on an officially poor pitch cannot be used to mask the remainder of the series where he scored just 132 runs in 8 attempts.  By all means salute that one knock, but rarely has a series average of 47 proved so misleading or irrelevant.  It isn't dismissing him or belittling him to acknowledge that, and he's openly expressed his frustration – why others make excuses that he doesn't is exactly why some cricket journalists attract such contempt.
Secondly, the response to Mason Crane's performance has been nothing short of extraordinary.  He's a 20 year old kid, playing in his first Test, and to that extent expectations were entirely minimal, and his match figures of 1-193 aren't terribly relevant.  First Test, dead rubber, let's see what he can do, and he bowled nicely at times.  But it certainly can't be considered a success, and to highlight him as being so is downright peculiar. No seam bowler would receive such plaudits for that kind of debut, and certainly no off spinner, no matter how young.  It isn't about hammering him for not having a good match, it's about being realistic about what it was, and acknowledging him for what he is – a young player learning his game, who may or may not go on to have a good career.  Adil Rashid must wonder just what it is about him that deserved such an entirely different set of headlines throughout his seemingly finished Test career.  On that point, what England would have given in Australia for a spinner who could bat and was capable of taking 23 wickets in India.
The parallel universe of cricket reporting and administration continues to amaze.  A 4-0 defeat is hailed as being better than the last attempt four years ago on the grounds that England managed to draw one on the flattest pitch ever seen in Australia.  Nominally, that's true, but denial of the horror of this tour against an Australian side that hasn't been particularly outstanding over the last couple of years is a remarkable exercise in putting heads as deep in the sand as possible.  One draw and four heavy defeats as progress isn't the highest of bars at which to aim.  At that rate of improvement, a  flippant observer might think England could just possibly look forward to a very dull drawn series round 2034.
Any cricket supporter can acknowledge and accept being outplayed by a better team, but they also have the right to ask why that is, especially when it keeps happening.  This series defeat is worse than any of those in the 1990s, when Australia did have an exceptional side and England a poor one, yet at no point during that era was there such insouciance in the press and within the ECB about it.  Even the 2006 thrashing, while shocking, had some mitigation in being at the hands of a magnificent side bent on revenge.  2014 might well have been a disaster, but at the end of it the sole response was to kick out one player and insist that it wouldn't happen again.  Well, it has done.  What the bloody hell have the ECB been doing for the last four years and why will so few in the media hold them to account for it?
The truth is that they don't care.  The money is rolling in from TV deals and T20 cricket in particular, though they'd be wise to realise that catastrophic performances (and it's only a year since the same thing happened in India) tend to kill interest quicker than anything else.  Cricket is in deep trouble in England, not because of one series defeat, but because of the policies adopted that have led to it.  Viewing figures are down, participation is down.  Sponsors tend not to align themselves with invisible sports that are failing, and kids most definitely don't take up sports they don't see and don't have any heroes in.  Yet because finances look good at present, there is much backslapping at Lords, and those responsible will be long gone by the time the reality of the disaster they've overseen in the game manifests itself.
There are so many elements to this, and barely any of them are ever even acknowledged, let alone addressed.  The ECB have already stated that there won't be major action taken over it, so just like last time around, the structure will remain the same – only this time there's no obvious scapegoat to blame for everything.  The county championship will remain marginalised at each end of the season, limiting opportunities for fast bowlers and spinners, and continuing to ensure that medium pacers who do a bit off the seam can thrive – and be entirely unsuitable for higher levels.  Darren Stevens' success last season was a beautiful thing, but the fact it could happen at all is not.
The fast bowling academy at Loughborough, which has been spectacularly unsuccessful will carry on as though nothing of import has taken place. The bowling attack will continue to be carried by two veterans who have done sterling service over the years, but who have so little behind them to challenge their positions.  The batsmen will carry on being drawn from the ranks of those averaging in the thirties in first class cricket, who may or may not be capable of making the jump to the top level.  The administrators will remain in position with no accountability whatever for what has transpired on the field.  The players will be developed from the tiny pool of the public schools which demonstrates a genuinely impressive level of wastage amongst the 93% who do not.  The people who care for the game will continue to be dismissed as "obsessives" in favour of those who wander along to a T20 match.
The worst part is that none of this is going to change.  None of it.  This is how it has been set up, in fact this disintegration of English Test cricket (it isn't going to get better as things stand) is the exact outcome from the policies set in place over the last decade.  Removing all cricket from free to air television in favour of a financial drug fix was a disastrous decision.  It doesn't mean that had they not done that all would be well, but it does mean that it set the game on a path of dwindling relevance and interest that the ECB then compounded with their other decisions.  To that extent, this is what they've achieved, and it was pointed out at the time.
The ECB consistently talked about the four year cycles, and did so after the last drubbing.  What have they achieved in that time?  The refocusing on short form cricket has delivered precisely zero titles, and the current team is mired in the middle rankings of the ICC tables, just as they were four years ago.  They approach it rather better than they did, and they're certainly more exciting, but it's hardly been an obvious road to success.  The Test team in that four year period has been "rebuilt" to the point where the only players secure in their places are the ones who have been there since then, and in most cases, years before.  Jonny Bairstow is the single exception to have come through and he was on the fringes then anyway.  England don't even have the excuse of being  young side.  They arrived in Australia with doubts over three of the top five batting positions, the spinner in Australian conditions (and who openly regards himself primarily as a batsman anyway) and the entire seam bowling attack apart from two who have been around for a decade and more.
The biggest crisis the Test team face right now is the sheer poverty of what is behind the veterans, with very little sign of anything truly exciting coming through.  That this will get worse, not better.  When people say England will miss Cook, Anderson and Broad when they're gone, they don't realise just how right they are.  Home series against Pakistan and India may well paper over the cracks somewhat – though should England lose, as well they might, perhaps the alarm bells might finally penetrate the heads of the assorted establishment figures – but not to anyone paying close attention.
England have lost 9 of their last 12 away Tests – two thrashings in India and Australia, and a drawn series in Bangladesh that frankly, they got away with.  But it's ok, Tom Harrison says all is well.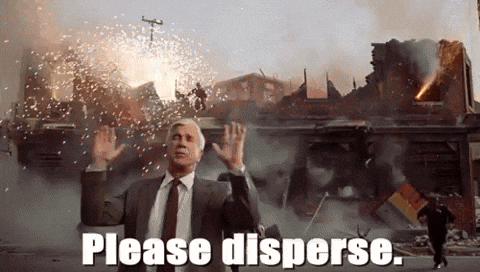 A small housekeeping note:  Sharp eyed visitors will have noted a new link at the top of the home page where you can contact any of us, to have a rant if you feel the need.  We will do a final Ashes panel over the next few days, so if you're interested in being part of it, drop an email to tlg@beingoutsidecricket.com